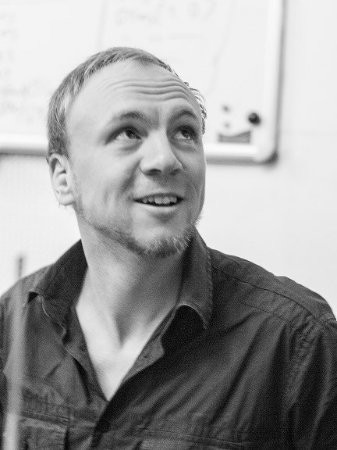 WORK EXPERIENCE
March, 2022-September, 2022
On leave, working on my own game
Started working on the Monogame/C# version of Penguin with a Pumpgun. Made music, graphics, game design and code as a full-time project.
2014-now
Software Developer at Laerdal Medical Copenhagen
Developing, maintaining and extending the Skills platform.
The Skills platform is a platform for learning to do CPR (cardiopulmonary resuscitation) by the help of an interactive application with a physical device that you perform CPR on.
Around two years of developing, maintaining and designing the Skills platform with C++/Flash+ActionScript 3.0.
Around 4 years of creating, extending and maintaining a Polymer 2.0-based platform that can run entirely in a browser. Tasks consists of writing unit tests, making UI follow designs, making the application accessible and updating the platform with new content/features.
Around a year of working on the VSim platform, another tool for medical students written in Haxe. Tasks included unit testing, extending the UI and making components.
Tasks range from backend and front-end, making sure the UI act as intended to translations and accessibility.
From Laerdal I have experience with working in teams, SCRUM, Git and JIRA.
2013-2014
Student job as IT Teacher at a center for people with disabilities.
Made some small Unity prototypes for the attendees of the class.
2012-2013
Student job as Developer and Content creator at BASKEMUS / FLICKERLAB, Copenhagen.
Tasks ranged from game development in Unity/C# and some Obj-C iOS tasks. Did some layouting for two iOS projects.
2011-2012
Student job as content creator and developer
Made WordPress sites (including some PHP for a currency widget among other things). Did a smaller iOS project as a showcase for a potential customer.
SKILLS:
Programming Languages
C#
C/C++
ActionScript3
Haxe
ES6/Javascript
LUA
PHP
Languages
Danish – mother tongue
English – fluent
SOFTWARE
Unity
Visual Studio/Visual Studio Code
Flash
Photoshop
3D Studio Max
Blender
Git
EDUCATION:
2011-2014
Cand. IT, Media Technology and Games (Technology Track), ITU Copenhagen.
Some courses I've followed:
Game Engines (C++)
Game Design (Unity / C# and prototyping)
Game Development (Unity / C#)
Procedural Content Generation (Java / Unity / C#)
3D Game Art (3DSMax course)
Modern AI for Games (Java)
Thesis (Unity / C#)
2008-2011
Bsc. IT, Medialogy, Aalborg University, Copenhagen.
Some courses I've followed:
Human Computer Interaction (HCI)
Maths for Games and Interactive Applications
Multimedia Programming (Flash / ActionScript)
Aesthetics and Design
Image Processing
A/V
C++
OOP
Computer Graphics Programming (OpenGL)
Visual Perception
Animation Techniques
Other Projects
See the PROJECTS Menu for my spare time, Medialogy and Game Technology projects.